Spooncarving Workshop Gift Certificate
$

160.00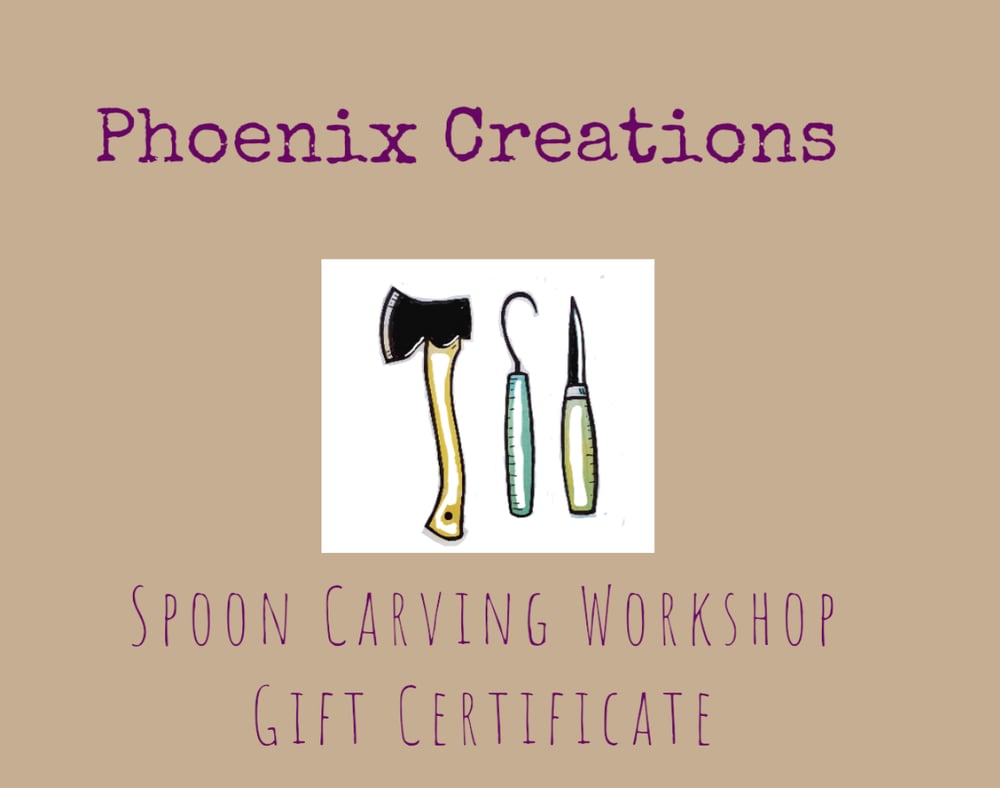 Gift Certificate for a spooncarving workshop at our studio in Cygnet.
Making a spoon with your own hands and a few tools is a very rewarding experience which I have found to be quite addictive.
We're offering tuition in learning the art of spoon carving at our studio in Cygnet.
Duration 4-5 hours with morning tea provided and a break for lunch.
All materials supplied. Learn the techniques with gouge, knife and hook knife. You'll take home what you make.
Contact us at you leisure to organise a day which is convenient for you and I. Weekday or weekend.
Tailored to your skill level. From absolute beginner to those looking to hone their skills.
Please choose from categories below to buy correct ticket:
We have many workshops to choose from:
1)The Axe- works alone. A private workshop for one. Get individual attention and ask as many questions as you'd like without having to wait your turn! An extra hour with Dave: 10-4pm.
**All other workshops run from 10am- 3pm.
If you have special needs please ring us to discuss.
2)The Draw Knie-Two hands are better than one- a workshop for children that are not able to work alone. Your child creates a spoon but a helper over 18 stays to supervise, assist or take over if needed.
3)The Hook Knife- You are happy to meet new friends and will slot into a workshop with up to 3 other people you do not know.
4) The Sloyd Knife-A workshop for friends and family-book 2 to 4 spots with loved ones and grab a discount.
Please note: tickets are non-refundable but fully exchangeable for an alternative date or person.
Availability
The Axe Gift Certificate

The Draw Knife-1st Child Gift Certificate

The Draw Knife- 2nd, 3rd,4th Child Gift Certificate

The Hook Knife Gift Certificate

The Sloyd Knife -1st person Gift Certificate

The Sloyd Knife- 2nd, 3rd, 4th person Gift Certificate